INTERNATIONAL NOISE CONSPIRACY – armed love
---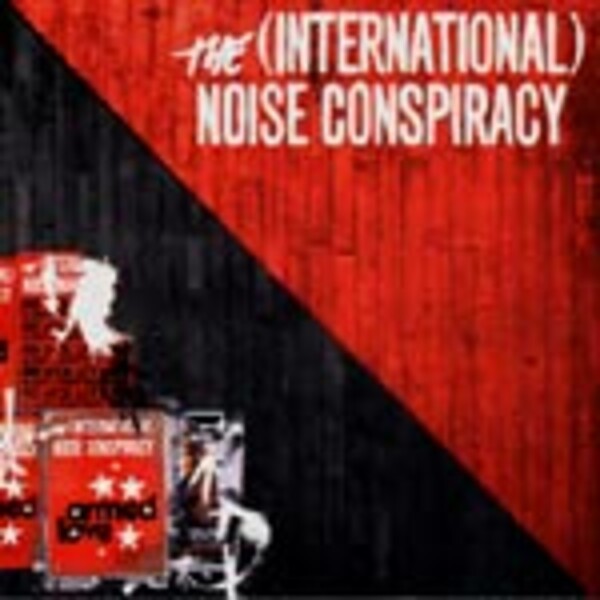 Auf dieses Album haben viele gewartet, die (Refused-Nachfolge) Band selbst weiss, was sie für einen Brocken wuchten muss, ... nach einem rotzigen Indie Debut und zwei grossen Scheiben auf Burning Heart wird der Spagat weiter; einerseits politisch, revolutionär und radikal zu bleiben, andererseits den musikalischen (und ökonomischen) Anspruch zu genügen, und ein verkaufsstarkes hitverdächtiges Album abzuliefern .... Die Welt ist nicht besser geworden seit "new morning ...", trotzdem bleiben die boys ihren Motti treu: stay together, live your dream and fight & dance for the revolution ... und für diese durchaus ernst gemeinte, wenn auch manchmal schwammige Aussage bringen sie wieder die ideale Begleitmusik: Garage, Soul, Punk & R`n`Roll werden in der bekannten zündenden Art und Weise vermischt um einen unbedingt ass-kicking Soundtrack zu basteln: Der Schellenkranz klirrt, die Orgel swingt, die Gitarre jault, Dennis schreit und singt wie ein junger Gott und die Rhythmussektion groovt ohne Ende - Yeah!. Für Fans alles nichts neues, aber sehr lieb-gewonnenes und die neue Scheibe ist definitiv nicht wirklich schlechter, aber natürlich fetter produziert (von Rick Rubin) als ihr letztes Werk, wenn auch ein bisschen die Smasher/Hits fehlen. Das bringt uns sicher durch den Sommer! * Burning Heart. Vinyl im Deluxe Gatefold-Cover.
Delivery time about 1-2 weeks**
More of INTERNATIONAL NOISE CONSPIRACY
Perhaps you'll like as well
Secure shopping
Spend 75.00€ for free delivery within Germany!