LOGICAL NONSENSE – expand the hive
---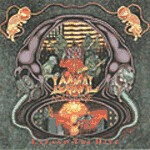 This may be the band that restores your faith in the power of hardcore. Together for the past eight years, they have developed their own brand of hardcore in the mountains of Santa Fe, NM. Following the demise of Sepultura, growing legions of fans will be beating down your door to buy this debut album * AT.
Lieferzeit ca. 1-2 Wochen *
Mehr von LOGICAL NONSENSE
+49 (0)761 208 990
0163-6276994
@flight13.com
Mo - Fr 10 - 18 Uhr
Sicheres Shoppen
Portofrei ab 75,00€ innerhalb Deutschlands!