SUPERSYSTEM – always never again
---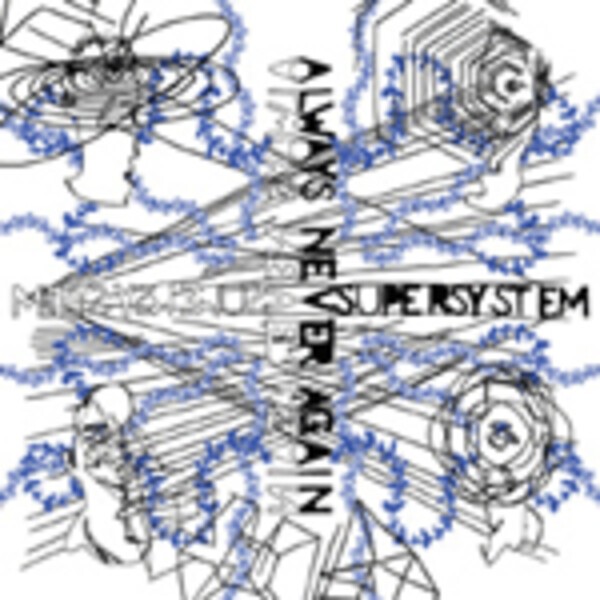 Das unaufdringliche und geheimnisvolle Debütalbum der Vierer-Supergroup aus Washington DC/New York um Orthrelm- und El Guapo-Veteranen: Die zehn Tracks verschmelzen Post-Punk, quirky Pop, Hiphop-Einflüsse und Kraut-Elektronik zu einer wahnwitzigen Mischung die vorm geistigen Auge Kraftwerk, Mission Of Burma und Timbaland zusammen das Auffahrtpflaster wegreißen lassen. Ähnlich gingen schonmal Dismemberment Plan oder auch die Eternals vor, aber Supersystem perfektionieren dank ihrer zweifellos überragenden Fähigkeiten diese ungewohnte und zukunftsträchtige Art von Post-Post-Alles: Über allem steht die charismatische Stimme als kleinster gemeinsamer Nenner, dazu kommen funky Arrangements mit immer passenden Elementen minimalistisch durchwoben, seien es Synthies, Post-Punk-Gitarrenleads, komplexes mitreißendes Drumming oder freakige Beats und dezente Samples. Supersystem gehen den Schritt weiter, an den sich Q And Not U and the likes noch nicht herantrauen: Die Retro-Kelle in die Spülmaschine der Geschichte zu stellen und neues Wasser einzulassen, um ohne Kompromisse einen ganz eigenen Sound zu kreieren, der seine Wurzeln spürbar behält, aber keinen Vergleichen standhält. Abseits von gähnend ekklektizistischen Hypes eine Band, die WIRKLICH neue Wege geht, dabei nicht verkopft wirkt. Der Gedanke an deren potentielle Livepräsenz übersteigt beinahe meine Vorstellungskraft - definitiv ein Must-Have für diejenigen, deren Horizont nicht bei Spex aufhört * Touch & Go.
LP 17.90€

*
delivery time about 4-7 days
Perhaps you'll like as well
+49 (0)761 208 990
0163-6276994
@flight13.com
10am - 6pm, Mo - Fr
Secure shopping
Spend 50.00€ for free delivery within Germany!