TED LEO & THE PHARMACISTS – shake the sheets
---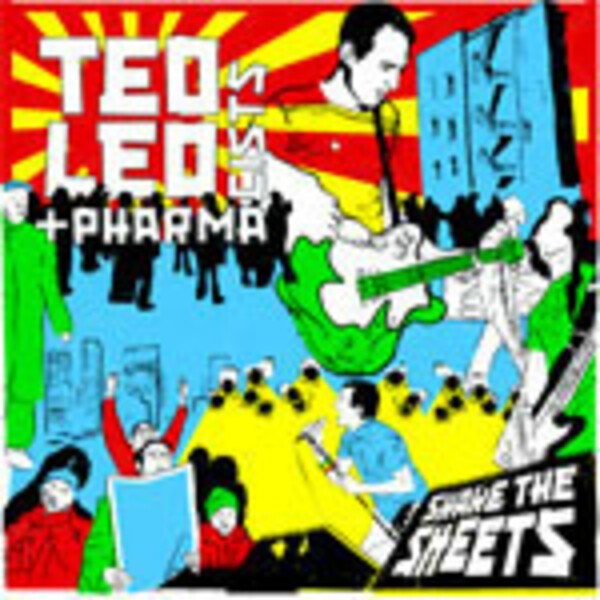 LP-Reissue! CD günstig! * 2005er Album des Mods und seiner wieder auf insgesamt drei Leute geschrumpften Family aus Washington DC (u.a. Dave Lerner/Native Nod), der schon mit Chisel alle Herzen gebrochen hat und nun weiter fröhlich klischeefreie Pop-Punk-Power-Mod-Hymnen aus dem Pullunderärmel schüttelt. Im Gegensatz zu immer seichter werdenden Kollegen (z.B. Radio 4) weiß der gute Ted nach wie vor wo der Post-Bauer den Most holt und wie man herzerfrischenden Punkrock mit Pop und Persönlichkeit vermischt, dabei die üblichen Klischees auslässt und angenehm politisch motiviert ist. Er kann einfach alles: Mod-Sound à la The Jam, große Popmusik mit mehr Charisma als Morrissey, Neowave à la (erste) Radio 4 oder minimalistische Songwriterstücke - alles ausgesprochen smart vorgetragen und so eigenständig wie schon lange nicht mehr gehört, nicht nur dank Teds unverwechselbarem Organ. 11 Songs, wie erwartet eine traumhaft schöne Scheibe, die ohne weiteres seine bisherigen toppt (selbst die legendären Chisel)! * Lookout!
delivery time about 1-2 weeks *
More of TED LEO & THE PHARMACISTS
Perhaps you'll like as well
+49 (0)761 208 990
0163-6276994
@flight13.com
10am - 6pm, Mo - Fr
Secure shopping
Spend 75.00€ for free delivery within Germany!