GALAXIE 500 – today
---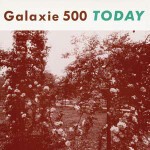 Re-Issue des 1988er Debüt Album des Trios aus Boston, das später Bands wie Low, Bon Iver oder auch Belle & Sebastian massgeblich beeinflusste. "Never before had a record so emphasized the calming elements of rock music, transforming what at first seems like a collection of bridges into fully realized songs". Nach wie vor ein Genre-Meilenstein! Produziert von Mark Kramer (u.a. Bongwater, Ween).
LP+MP3 21,90€

*
Lieferzeit 1-3 Tage
Vielleicht gefällt dir auch
+49 (0)761 208 990
0163-6276994
@flight13.com
Mo - Fr 10 - 18 Uhr
Sicheres Shoppen
Portofrei ab 75,00€ innerhalb Deutschlands!