LAURA STEVENSON – sit resist
---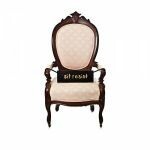 Deluxe-2xLP-Repress (mit Bonus-LP mit Outtakes, Demoaufnahmen, alternate Mixes, Livematerial, ein Archers of Loaf-Cover und mehr) mit Klappcover des 2ten Albums von 2011, das sie mit Hilfe von Latterman und Bomb the Music Industry Leuten eingespielt hat. Das Album mit dreizehn Liedern wurde in den geheiligten Abbey Road Studios in London von den originalen analogen 1/4'-Masterbändern neu gemastert und das Vinyl mit einem neuen Lackschnitt bei halber Geschwindigkeit bearbeitet, um die höchstmögliche Audioqualität zu gewährleisten. Inkl. Linernotes von Julien Baker und Lucy Dacus, die schon früh Inspiration für ihre eigene Musik und ihr eigenes Songwriting aus dem Album schöpften. Zweites Album von Laura, 13 Tracks, die vor allen Dingen von Lauras´ schönen und gleichzeitig zerbrechlichen Stimme dominiert werden. Sehr viel Material fast ausschließlich akustisch, und nur ein Teil wurde mit kompletter Band eingespielt. Zwischen klassischem Singer-Songwriter Stoff und Folk-Post-Punk wie ihn z.B. Snailhouse spielen * Don Giovanni.
CD 11.50€

*
Delivery time about 1-2 weeks
LPx2 34.90€

*
Delivery time about 1-2 weeks
Perhaps you'll like as well
Secure shopping
Spend 75.00€ for free delivery within Germany!