MACHINE – drie (CD)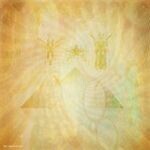 The Machine kommen aus den Niederlanden, sind natürlich stoned to the bone, hören scheinbar den ganzen Tag nur "Voodoo Child" und "Purple Haze", und vermischen mid-90s Stonerrock Riffing mit Retro Psych und abgefahrenen Acid Blues Jams (Jimi lebt!), als hätte es Kyuss nie gegeben * Elektrohasch.
CD 15.90€* Delivery time about 1-2 weeks**
---
---
Perhaps you'll like as well
Secure shopping
Spend 75.00€ for free delivery within Germany!