TOYS THAT KILL – shanked!
---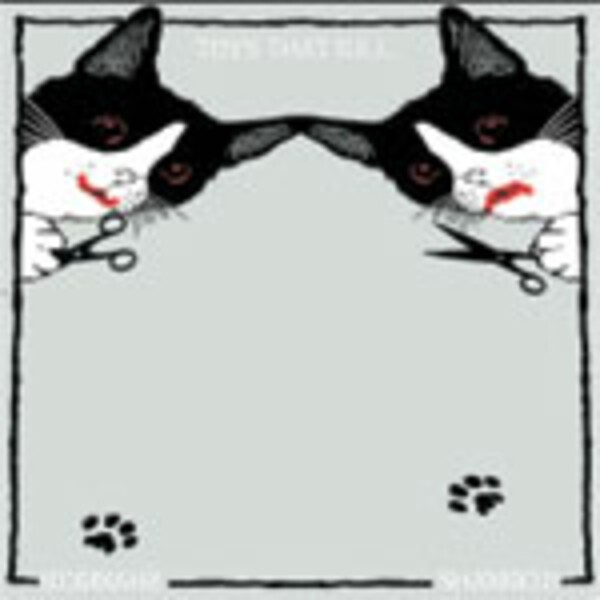 Zum Glück sind Toys That Kill wieder da, die Band um Labelboss und Ex-F.Y.P.-Chef Todd, denn TTK sind noch eine der ganz wenigen unverwechselbaren und unverzichtbaren Punkrockbands auf dem Planeten, die sowohl musikalisch als auch inhaltlich eigene Wege gehen, und dabei bei aller zeitlosen Reduziertheit einfach auch verstehen zu Rocken, dabei den Anspruch aber nicht missen lassen. Album Nummer drei hat wieder einen Riesenschwung Hits an Bord, die sich auch nach dem hundertsten Hören nicht erschöpfen, und allen Fans von Bands wie Pegboy, RftC, Propagandhi, Dillinger Four und wie sie alle heißen das Wasser im Munde zusammenlaufen lassen. Ne glatte Eins für das möglicherweise Punkrockalbum des Jahres! Noch einmal eine immense Steigerung zum kleinen Klassiker "Control the sun", wie immer genial der abwechselnde Gesang, die catchy Songs und unvergesslich eingängigen Melodien, dabei immer diese fiese zynische Unterton und der richtige Riecher für unabgedroschene Ideen - besser geht´s nicht!! * Recess.
CD 12.90€

*
delivery time about 1-2 weeks
Perhaps you'll like as well
+49 (0)761 208 990
0163-6276994
@flight13.com
10am - 6pm, Mo - Fr
Secure shopping
Spend 75.00€ for free delivery within Germany!