TURPENTINE BROTHERS – s/t
---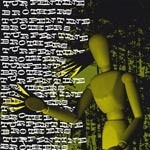 Neues Album der BluesTrasher (mit members of Kings Of Nuthin und Mr. Airplane Man) aus Boston, machen zu dritt (Vocals & guitar / organ / drums) einen höllischen, groovy Lärm mit dem guten Schuss Soul und Rock`n`Roll. Alles bis zum Anschlag aufgedreht und massiv verzerrt, messerscharfe Vocals und eine Orgel, die nach 1960 klingt. Daneben sieht Jon Spencer wie ein Indie Rocker aus, auf den Spuren von Reigning Sound, Los Sexaronees, Ghetto Ways und Oblivians nur viel schärfer, härter und dem Kontrollverlust nahe ohne ein gutes Songwriting zu verlieren. Läuft rasant auf 45rpm; eine klassische In The Red Scheibe, ist aber auf * Alien Snatch, unserem liebsten Rock`n`Roll Label mit einem eindeutigen Motto: "we do the crusade vs. any kind of indie rock, especially from the UK.!" CD mit Bonustrack! * Alien Snatch!
Mehr von TURPENTINE BROTHERS
Vielleicht gefällt dir auch
+49 (0)761 208 990
0163-6276994
@flight13.com
Mo - Fr 10 - 18 Uhr
Sicheres Shoppen
Portofrei ab 50,00€ innerhalb Deutschlands!