TURPENTINE BROTHERS – we don´t care
---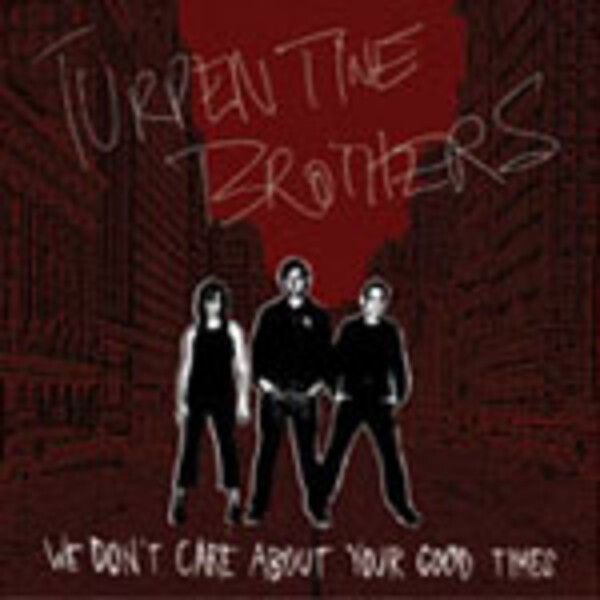 Debütalbum der Garagen-Bluespunkband aus Boston (bestehend aus Leuten von Kings Of Nuthin und Mr. Airplane Man), das scheinbar schwer vom Oblivians-Gospel-Album und ganz klar Gun Club beeinflusst wurden (die Vocals sind ähnlich charismatisch), aber auch Cheater Slicks- und Soul-Einflüsse verarbeitet. Die drei sind nur mit Drums, Gitarre und Orgel bewaffnet, spielen aber super druckvoll und mit sattem Sound. Nach den Dirtbombs und den Little Killers eine DER Band die es zu beachten gilt, gerade weil sie nicht den üblichen Beat-Einfluss aufweist, sondern auch ohne Retro-Klischees versteht, die Hüften zum Schwingen zu bringen, vor allem mit einer wunderbar dramatisch melancholischen Grundstimmung (womit wir wieder bei Gun Club und The Starvations wären). Eine großartige Platte!! * Alive.
CD 15.90€* Delivery time about 1-2 weeks**
LP 21.90€* Delivery time about 1-2 weeks**
More of TURPENTINE BROTHERS
Perhaps you'll like as well
Secure shopping
Spend 75.00€ for free delivery within Germany!