KNIGHTS OF THE NEW CRUSADE – challenge to the cowards of christendom
---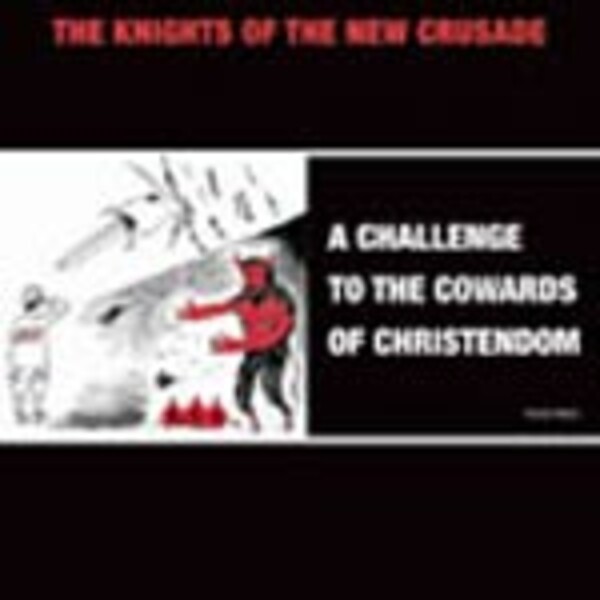 Ihr Debüt auf Screaming Apple sorgte wegen ihrer christlichen Texte im Punkkontext bereits für einige Aufregung und es kursieren wilde Gerüchte, wer sich hinter dieser Band verbirgt. Nun liegt der zweiten Longplayer vor und ich frage mich schon, was eine 60s-Garagenband eigentlich auf AT macht? Laut Labelhomepage gab es auch etliche Diskussionen, ob man diese Band veröffentlichen könne, und so einigte man sich einfach darauf, dass es "gute christen" sind, die das Christentum im ursprünglichen Sinne für sich in Anspruch nehmen. Musikalisch ist es jedenfalls wieder ein sehr überzeugendes Album, und wer weiss wie ernst die Band das alles nimmt? Schließlich schwingen sie auf der Bühne Schwerter - sind sie deshalb auch Kreuzritter, und wenn ja, waren die alle böse? * Alternative Tentacles.
LP 13.90€

*
delivery time about 4-7 days
delivery time about 4-7 days *
More of KNIGHTS OF THE NEW CRUSADE
Perhaps you'll like as well
+49 (0)761 208 990
0163-6276994
@flight13.com
10am - 6pm, Mo - Fr
Secure shopping
Spend 50.00€ for free delivery within Germany!